Selected Storybooks About Alzheimer's Dementia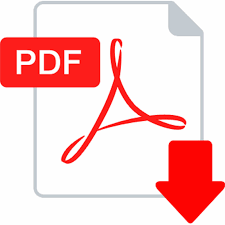 ---
Dancing with Granddad: An Alzheimer's Story for Children and their Families
Author: Linda Bozzo
Illustrated by: Mudassir M. Abid
Description: Dancing with Granddad is a teaching tool adults can use to have a conversation with a child about Alzheimer's disease. The book takes young readers on the journey of learning in an age-appropriate way that seven-year-old Nia's Granddad has Alzheimer's and will need to move to a new home. They also learn that while Nia's Granddad is changing, the love they have between them never will. Suggested for children ages 5 through 8. Alzheimer's Foundation of America has published the book. https://shop.alzfdn.org
Notes: At the back of the book are two pages of "Notes to Parents."
Cost: $12.95 This book HAS page numbers.
Weeds in Nana's Garden
Author & Illustrator: Kathryn Harrison
Description: A young girl and her Nana hold a special bond that blooms in the surroundings of Nana's magical garden. Then one day, the girl finds many weeds in the garden. She soon discovers that her beloved Nana has Alzheimer's Disease; an illness that affects an adult brain with tangles that get in the way of thoughts, like how weeds get in the way of flowers. As time passes, the weeds grow thicker and her Nana declines, but the girl accepts the difficult changes with love, learning to take-over as the garden's caregiver. Extending from the experience of caring for her mother, artist Kathryn Harrison has created this poignant children's story with rich illustrations to candidly explore dementia diseases, while demonstrating the power of love. It is a journey that will cultivate understanding and touch your heart.
Notes: Included is a useful two-page Question and Answer section.
Cost : $11.95 This book does not have page numbers.
When Grammy Forgets, I Remember: A Child's Perspective on Dementia
Author: Toby Haberkorn
Illustrator: Heather Varkarotas
Description: This story explores the difficult reality of dementia and the bittersweet changing relationship between a granddaughter and her grandmother. A young girl is worried when she notices that her grandmother is having trouble reading and remembering simple things. The young girl's parents explain her grandmother has Alzheimer's disease. By including children in the family discussion, parents help them become resilient and empower them to provide comfort for the grandparents or loved ones with Alzheimer's.
Cost: $12.95 The book does not have page numbers.
Grandma and Me: A Kid's Guide for Alzheimer's & Dementia
Authors: Beatrice Tauber Prior and Mary Ann Drummond
Illustrated by: Julia Walther
Description: The authors of Grandma and Me have combined their years of clinical experience to create an engaging, yet informative book for young children on the topics of Alzheimer's and dementia. With beautiful artwork to capture children's attention, Grandma and Me provides a gentle, age-appropriate portrait of Alzheimer's disease in the context of a loving relationship between grandparent and grandchild—and provides tools that will help children continue to have a relationship with their loved one despite the disease. Grandma and Me addresses a difficult topic with compassion and understanding, and allows families to successfully navigate the journey ahead.
Notes: Has three pages at the end "A comprehensive Note to Parents and Caregivers."
Cost: $9.95 The book does not have page numbers
What a Beautiful Morning
Authors: Arthur Levine and Katie Kath
Description: Every morning is beautiful when Noah visits his Grandparents. When Grandpa and Noah wake up, they take off singing and hardly stop. They walk the dog, splash through puddles, and eat French toast with cinnamon. But one summer Grandpa seems to have forgotten how to do the things they love. Does he even know who Noah is? Grandma steps in energetically, filling in as best she can. But it is Noah who finds the way back to something he can share with Grandpa. Something musical. Something that makes the morning beautiful again.
Cost: $9.98 This book does not have page numbers.
Striped Shirts and Flowered Pants: A Story About Alzheimer's Disease for Young Children
Out of Print, however if you find a used copy you can buy it
Author: Barbara Schnurbush
Illustrator: Cary Pillo
Description: Libby and her Nana do fun activities together: read books, color pictures, plant flowers, and feed songbirds. But as time passes, Libby starts to notice that Nana wears clothes that do not match. Nana forgets words in books. Nana mixes up names of birds. Libby finds out that her grandmother has Alzheimer's disease. With gentle reassurances and support from her family, Libby learns how the disease will affect her grandmother. She discovers ways to manage her feelings and worries. Libby realizes that it is okay if she and her Nana wear striped shirts with flowered pants.
Cost: $10.30 This book does not have page numbers.
My New Granny
Out of Print, however if you find a used copy you can buy it
Author: Elisabeth Steinkellner
Illustrator: Michael Roher
Description: Recently, Fini has seen her granny acting differently. She used to make a fuss about Fini's hairdo. On outings they would go to the park and feed the ducks, Granny used to cover Fini's head with a hat to hide her hair. Granny used to travel the world and cooked amazing meals. But now, Granny admires wacky hairdos, eats the breadcrumbs meant for the ducks, and does not travel or cook anymore. Later Granny moves in with Fini and her family because she needs care. Fini is unsure what to think about this "New Granny."
Cost: $10.50 This book does not have page numbers.
A Garden of Flowers: A Story About Alzheimer's
Author: Marta Schmidt Mendex
Illustrator: Andreea Mironius
Description: Lily's grandfather has lived with her and her family ever since Lily was a baby. Lily has always done so many fun things with her grandfather and they are very close. As Lily gets older she starts to notice that her grandfather calls her the names of different flowers, but not her name. At first this seems a funny game but soon Lily starts to become frustrated as her grandfather does not seem to notice that she does not find the game funny. Lily's parents step in and explain to her that her grandfather has developed Alzheimer's. Lily has to decide and figure out how she will interact with her grandfather now that the ability to build memories is mainly one sided. A loved ones diagnosis of Alzheimer's can impact a family greatly.
Cost: $10.50 This book HAS page numbers.


Granny Needs My Help: A Child's Look at Dementia and Alzheimer's
Author: Deborah L. Mills
Description: This Alzheimer's book for children explains Alzheimer's in kid-friendly terms. The book presents memory loss in an easy-to-understand narrative. Zeh discovers what is going on with her granny's brain. The book peers into the feelings and confusion children can face when a loved one is diagnosed with memory loss like Alzheimer's. The book presents memory loss in an easy-to-understand narrative. The storybook follows a family facing their challenge together and making the most of every available moment.
Notes: Back of the book has information about Alzheimer's.
Cost: $11.99 This book does not have page numbers.
Remembering for Both of Us: A Child Learns about Alzheimer's
Author: Deborah L. Mills
Illustrator: Dennis Auth
Description: Tasha loves her grandfather, and she knows that PaPa loves her. But lately, PaPa has begun to forget things. He is often confused and upset. Sometimes, he does not even recognize his own family. How can Tasha's grandmother help her see that while PaPa is changing, his love for Tasha has not? Remembering for Both of Us is a touching story of a child's first glimpse of Alzheimer's disease and a reminder that ties of the heart transcend age and illness.
Cost: $12.95 This book HAS page numbers.


Sometimes Grandma and Grandpa Forget
Author: Kacy Chambers
Description: This Alzheimer's book for children offers an informative, age-appropriate discussion about dementia and its impact on those they love. The book shows examples of what Grandma and Grandpa forget and other typical Alzheimer's symptoms. The book offers kids a reassuring and beautiful message that even if their grandparents are more forgetful now, they still love their grandkids just the same.
Cost: $15.49 This book does not have page numbers.

---
Please Explain Alzheimer's to Me Parent/Caregiver—Information for Readers


This book is free courtesy of: AARP Montana; Montana Geriatric Education Center, University of Montana; Country Bookshelf, Bozeman, MT; National Extension Association of Family and Consumer Sciences Endowment Fund
Author: Lauri Zelinger, PhD

Description: The book introduces Alzheimer's disease to children in a colorful, sensitive, and gentle story through the observations of Seth and Shepard about the changes occurring in their grandma. The author presents the situation of children in a warm, developmentally proper way using appealing theme of diversity, child friend language, and familiar scenes to which they can relate. Also included are scripts parents can use when speaking to their child. Pages 29-43 provide a Parent/Caregiver Handbook with information about Alzheimer's disease a parent, childcare provider, or librarian could use to answer children's questions. Cost: $17.95 HAS page numbers.
Content Page for Quick Reference
Page numbers (we discovered some storybooks lack page numbers)
Introduction
Parent/Caregiver handbook starting on p. 29
Talking to your kids p. 29
Facts and Figures p. 30
The Progression of Alzheimer's Disease p. 31
Medication p. 32
Stages and Symptoms p. 32
Trajectory p. 33
Medical Support p. 33
Caregivers p. 34
Summary p. 35
Tips for families with Loved Ones who have Alzheimer's p. 36
Questions and Answers p. 39
References p. 42
Information resources p. 43
Safe Return Resources p. 43
About the author p. 44